Getting ISO 14001 Certified in Austin, Texas (TX)
What are the most important things to look after not only in a company but in the world overall? At ISO Pros, we consider that looking after the environment and protecting it is a task that not too many people are paying enough attention to, even when it is part of the group from the previous question. If you think about it for a minute, we are nothing without well-taken care of and healthy environment where all resources and their regeneration are promising and there for us.
Unfortunately, companies in specific do not care that much about the ecosystem when it comes to their operations and processes. As a result, we all know the current deterioration of our planet, and these actions are just added to our miss care to the environment. However, we are part of the exception since we do care about it and want to do the right thing for all of us.
If you consider yourself a green person and company and want to do something positive, we encourage you to implement ISO 14001 in your organization. This standard has all the requirements and guidelines to guarantee the protection of the environment.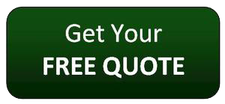 Companies that implement it are compromised and responsible about taking care of the environment around them and to look after it in general. There are many aspects you might need to change in order to meet every requirement, starting with changing a few operations and procedures to guarantee the best results that won't affect the planet. But it is something people get used to quite fast and just like any other ISO, it brings benefits to the company without a doubt.
Especially now that clients and customers are looking to work and employ companies that are certified and compromised to do the right thing in this matter. You can access the ISO 14001 document on the Internet and start studying it as well as implementing every part of it. If you have difficulties with it, you can contact us and implement it with our help. Our company is in Austin right near you, and we have several offices available in Texas.
Unlike other validated companies that are certified in ISOs, we have been in this industry for over 15 years and we assure you that our experts are more than qualified to implement ISO 14001.   Therefore, you will be able to implement your ISO without any issues. And if you are looking for more benefits, we can start with the fact that you won't have to travel or rely on a company that isn't near yours to help you to implement standards.
---
Since we have our main office in Austin, you can visit us and reach out to us for anything you need. But if you are not in this city, just make sure to let us know where you're located and we assure you that one of our secondary offices will be available for you without problems. After all, we have offices and experts all over Texas.