Getting AS9100 Certified in Austin, Texas (TX)
The aerospace industry is one of the most requested in the United States due to the increase in the needs of parts, components, and general services. However, even when there are so many companies providing them, finding a reliable one that can guarantee high-quality products and services is more difficult than it seems. Many of them do not follow all the standards and regulations, and as a result, clients and customers end up acquiring low-quality services and products.
When you are a company, you need to ensure you are providing the best to your customers for them to prefer you and of course, guarantee no one will get parts and components with defects. For this, AS9100 has been set as the main ISO that focuses on the Quality Management System of aerospace companies. It sets out all the parameters, requirements, and even guidelines to follow and meet in order to ensure what we have been telling you so far.
Of course, implementing an ISO is never simple, especially when it has to be with this system in your company. But we assure you that with some compromise and effort you will make it in no time. Just make sure to rely on experts and professionals if you are struggling with the implementation, in this way, you will save time and resources.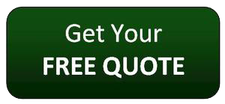 Keep in mind that the company or organization you contact to implement AS9100 is also relevant, and you need to be sure about it being capable of providing the best services.  Some companies in this field only provide specific assistance that consists of only a few guidelines.
At ISO Pros, we are happy to be part of the small group of validated companies that people want to hire due to all the consulting, training, and assistance we provide, unlike other organizations. AS9100 is one of the most requested standards in our company, and since it has to be implemented perfectly, we assure you that our experts and professionals will handle everything smoothly or teach you how to do it.
Of course, we are aware of how difficult is to implement standards, and those related to the aerospace industry are usually more exhausting than others. This is why we have all these services available depending on your specific needs:
Implementation.
Consulting.
Auditing.
Training.
Support.
We can help you to implement every parameter of the standard to get the desired results and with them, the possibility of getting certified later on. If you want to get started and enjoy all the benefits and improvements that come with this standard, nothing is stopping you since our company is located near you, in Austin.
---
We also have several offices and auditors around Texas that can provide you with the same services and amazing consulting. We have made sure to be present in the entire state so companies can rely on us, and this has given its results since most aerospace companies in Texas are reaching out to us.