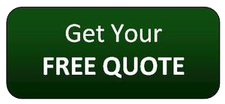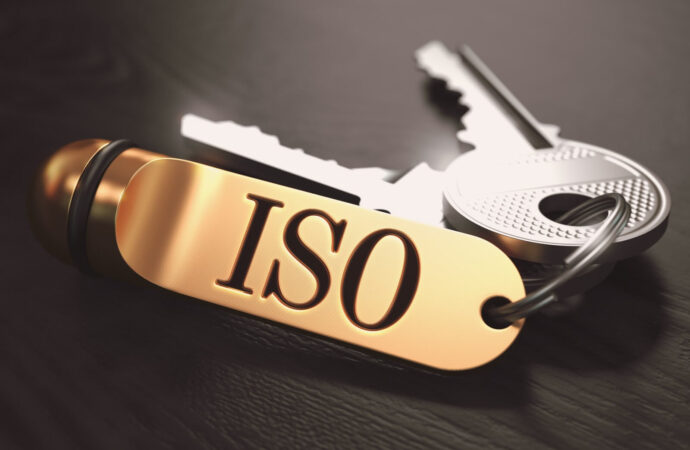 Additional ISO Certifications We Offer in Austin, Texas (TX)
Since companies don't implement the same standards all the time, it isn't easy to find a validated company that can help them to deal with what they need or want. You might be familiar with this already since most companies in Texas are not really compromised in providing a large variety of options when it comes to implementing standards. This is understandable since it is not that simple.
But at ISO Pros, we wanted to do things differently and make the difficult and impossible, possible for you and us as well. This is why you will find a large variety of ISOs depending on your needs and requirements. We help companies from all industries to implement ISO standards both optional and mandatory ones you can have a look at below:
Mandatory standards for companies
The main aerospace standards we have available, AS9100, AS9101, and AS9102 are necessary for any company from this industry. All of them have some bases and conditions that come from ISO 9001, which is the main standard for Quality only. However, they don't aim for the same goals. The first one is all about Quality Management System and ensuring you produce and fabricate high-quality parts, components, and provide the best services.
While the other two—in the same order—are for auditing processes in aerospace companies and how they should be conducted, and how to handle the First Article Inspection to identify failures and defects. On the other hand, we include standards in this category that are not formal regulations but we and any other company and businessperson that is familiar with the standards will know they are necessary. For example, Anti-Bribery ISO 37001 isn't implemented for all companies due to not being mandatory, but we assure you it is worth considering since it helps to set the best system to establish policies and design the anti-bribery system to prevent any breaches.
Automotive Core Tools—moving onto another—are many, and all of them meet several needs and requirements in the company from this industry. They boost several management systems at once and since they are so efficient, some companies from other industries try to implement them in their operations and processes. And joining this same industry, IATF 16949 focuses on quality as well but rather with the method of preventing failures and eliminating waste in the production cycle.
Other standards you will need depending on your company are:
Cybersecurity Maturity Model Certification (CMMC): must be implemented for defense contractors and other companies and people working around the DoD.
Gluten-Free Certification (GFC): this standard crucial if you want to produce and distribute products that are for celiac people or with conditions very similar to this one.
Food Safety ISO 22000: looks after the entire system to protect and guarantee all the food that comes out of the company won't represent a danger or risk for the consumers.
Food Safety Modernization Act FDA FSMA: more than working in dealing with the illness from food, it looks to prevent them with specific guidelines and requirements.
ISO 45001: focused on meeting all the requirements and measures to guarantee the workers' and visitors' health and safety in the working areas.
International Traffic in Arms Regulations (ITAR): sets out all the protocols and limitations to prevent the export of military-related technologies and other equipment or products.
ISO/IEC 27001: you will find and implement guidelines and parameters to protect the information and data of your company (not only the digital one).
Counterfeits AS6081: another standard for the aerospace industry to prevent—in this case—fraudulent parts and components to enter the supply chain.
ISO 28000: it only aims for providing safety and protection in the supply chains of any company.
ISO 13485: it is the equivalent ISO standard for medical devices that helps to guarantee high-quality products and items that will be useful and 100% functional.
ISO 17025: a must standard for labs to get recognized as competent almost internationally.
Overall, the standards that are focused on the Audit Management System are all mandatory and necessary.
After all, each one of them sets the parameters and guidelines to conduct one by one correctly and without missing anything.
Therefore, if you want to be part and get involved with any of the following auditing processes, implement and get certified with the corresponding standards:
Outsources Internal Audits.
Virtual Internal Audits.
Second Party Audits.
Supplier Audits.
Supplier Evaluation.
Compliance Audits.
Pre-assessment Audits.
Documentation Audits or Desk Audits.
In the case of ISO 19011, it provides the general guidelines to deal with the audit system of any company but without specifying the requirements and steps for certain auditing processes as the previous ones.
ISO standards you should consider for your company
We always like to remember our clients and people in general one thing: optional ISOs can be even better than the formal ones. Depending on your company's industry, you can find many that will come in handy for some needs and goals. Therefore, here is a list with some of them we provide with certification:
– TL 9000: for the telecom industry that aims for its QMS as well and everything in how it works and provides services.
– RC14001: this ISO is quite different from ISO 14001 alone that focuses on protecting the environment since it has all the requirements from it, but with additions to guarantee the improvement in environmental, safety, and health performance.
– ISO 15378: all guidelines to pack and deliver medical products to guarantee their safe delivery.
– Forestry SFI ATFS (Sustainable Forestry): is a partnership between two non-profit organizations that promote the protection and care of private and public forestall areas.
– ISO 41001: depending on specific needs and requirements, companies can implement this Facility Management System ISO that helps them to manage and control it.
– CMMI Levels 1-5: Capability Maturity Model Integration is a program and system that focuses on improving different areas of a company simultaneously and in an efficient way through several levels.
– Energy ISO 50001 and SEP: the last word stands for Super Energy Performance and the ISO itself is only for the energy system of a company where people ensure the proper performance of it.
– Ethical Sourcing SQFI: companies that implement it will be able to provide documents that support and prove their compromise to guarantee their employees' safety and health.
– ISO 55001: only for controlling and managing the lifecycle of assets in a company. Usually, not all businesses need this standard but rather in specific situations only.
– BA 9000: sets out all the requirements for Body Armor equipment for several forces such as Federals, policy, and others in the United States. However, it is not mandatory at all.
Our company can help you to implement any of these ISOs without hesitation. Therefore, don't hesitate to ask us and let our experts and auditors know what standard you need from all these options—or if you need more than one.